How far along? 36 weeks!
Total weight gain: I don't really want to talk about it...I am up to 247 and can't wait to get it off! I don't even know how much I've gained and don't care to add it up.
Maternity clothes?: Still loving the grey's anatomy scrubs! Loving my nursing gown mom bought me..since no PJs fit I've been sleeping in it! Also discovered a pair of black pants that are part of a set but work great as lounge pants!
Sleep: I am sleeping ok, but having to wake up and pee around 3-4 am. I'm not happy about missing sleep.
It's getting much worse as I can't get comfortable.
Cravings: I could eat all day long....but I don't crave anything. I just know I need to eat and eat when I can.
Best moment this week: The baby shower today at work...totally unexpected since I haven't worked there long and it was much appreciated! I got a gorgeous picture frame, toys, clothes, diapers and wipes, swaddle blanket, Peter Rabbit book, and a sweet plate, bowl and silverware with princesses on them!!!
Movement: Pretty much every time I sit down, she starts moving. I'm so glad I was able to buy a graco sweetpeace swing from a lady at UAMS! It will play an ipod, hold our car seat, and has womb sounds and a swaddler. I can't wait to put her in it! And in case Lindsey is reading, it is eco friendly in that it is one of the only swings that don't use batteries! I bought it for $75!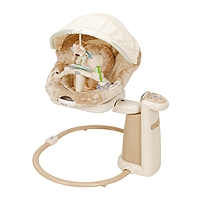 Gender: GIRL!
Labor Signs: LOTS of contractions at work....and the day after I work. Only dilated to 1 cm though!
Belly Button in or out? In.....but stretching!
What I miss: Having energy to do things. Work is getting particularly rough.
Weekly Wisdom: Appreciate your husband...Steve has done so much for me. My car is in the shop and he has had to really adjust his schedule to drive me around this week and this weekend. He put the car seat in the Ridgeline this week...it makes me smile every time we go somewhere!
Milestones: Baby shower, clinical time slipping away (yay!), Turning in my graduate portfolio for final revisions, and packing my diaper bag and most of my hospital bag. Its getting so close! I feel so unprepared as my rocker is not yet painted, my sister in law has the cushions to recover, and I have stuff everywhere in her room and haven't bought the few things we need or hung any pictures...or arranged any of the decor!
Favorite Moments: Waking up at 4 am yesterday and spending an hour in prayer...it has been too long! Turning in my portfolio, having time to read a book (non school related), and working with amazing coworkers and clinical preceptors. I'm such a lucky woman!
School update:
The List:
PowerPoint (98% done, need to finish up 2 slides and the papers to pass out and turn in)
Log 5 is finished, just need to turn it in..must fax in my log!
160 clinical hours left! Praise Jesus I have done 110 hours since my last blog!
2 tests (3 if I don't write an article)
THE ARTICLE (please pray! I can't get focused to write it!)
Final version approval of my portfolio, print and distribute, defense is October 5 at 9 am!
Prayers and Praises:
Please pray for Steve and work. Please pray for Avery's health and safe delivery. Please pray I will be able to complete or nearly complete school before Avery arrives. Please pray for energy to push through these long weeks with no days off... Please pray for my car and our finances as it is getting a $500 repair this week. Praise God that my friend Brian is accepted back into the air force after losing a foot and beating cancer. Praise Him that Steve is so good to me and makes it possible for me to live this crazy life. Praise God for friends and coworkers who care and take care of me and our bundle of joy that's coming.
Pray for my mental strength approaching labor and delivery. I really don't want to use drugs but I am starting to get scared. God is in control and I need to put him back on the throne!